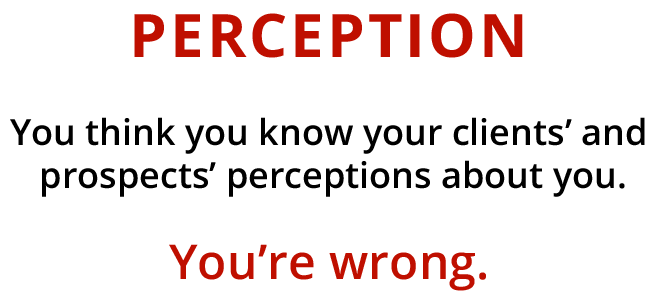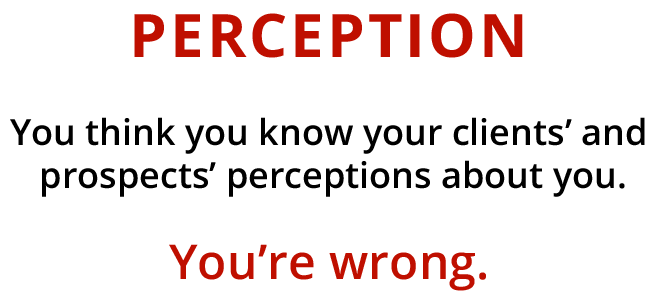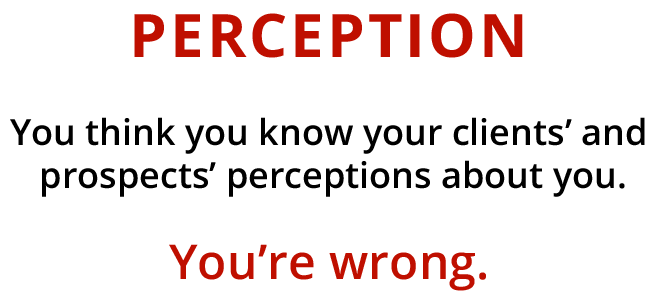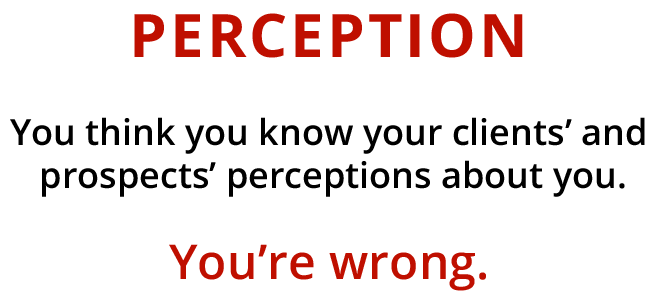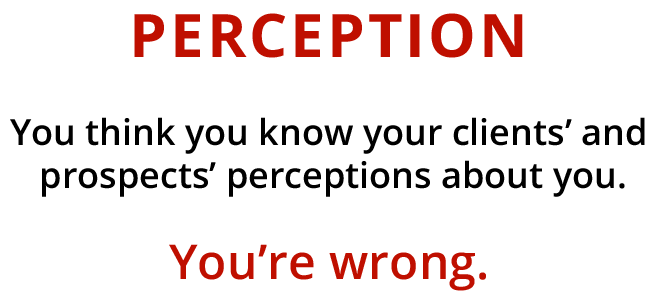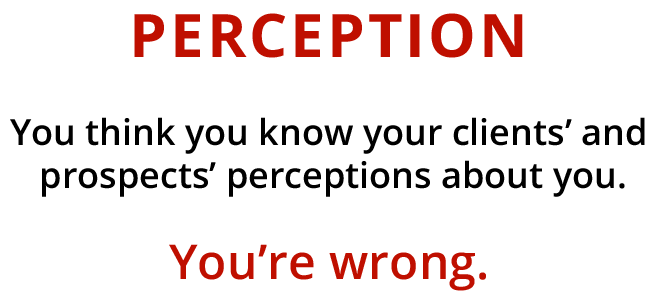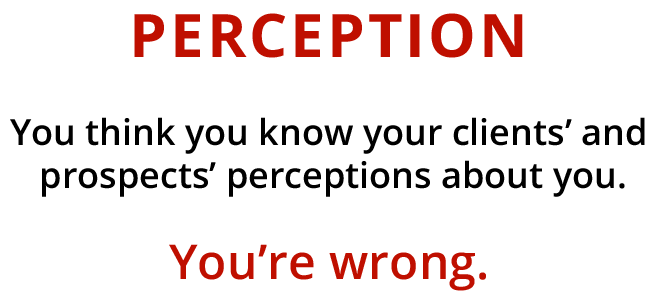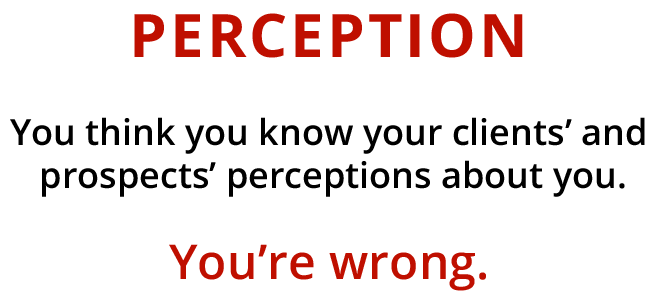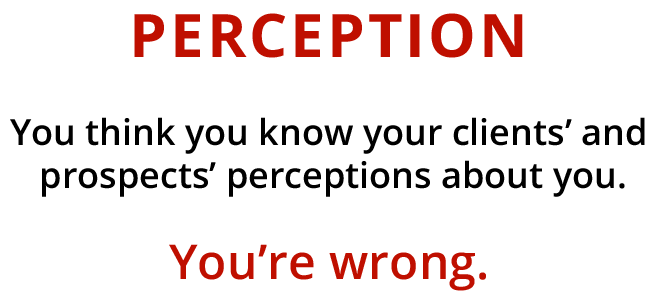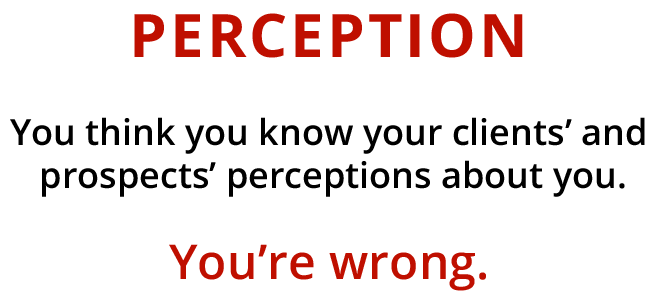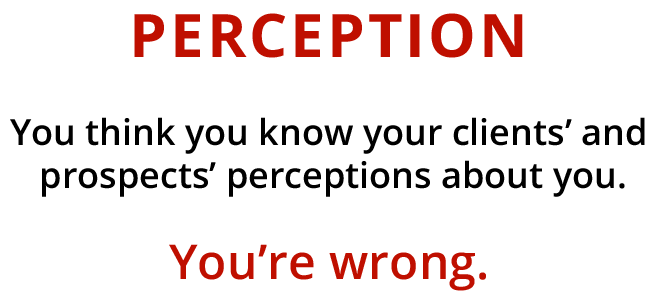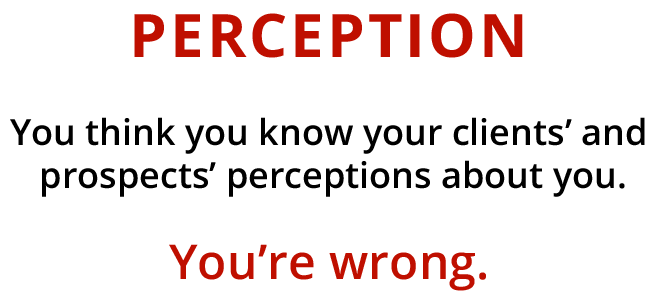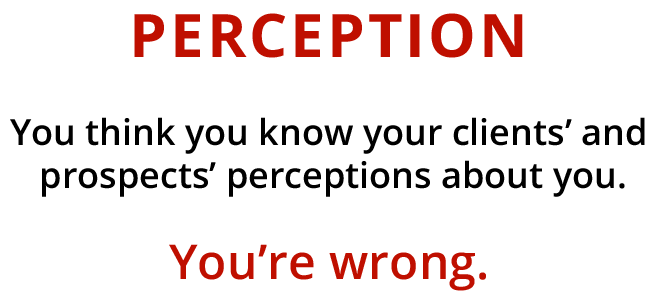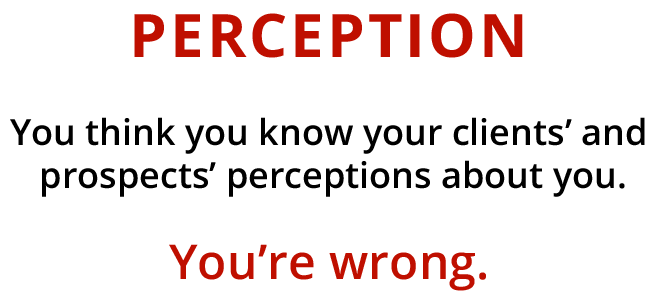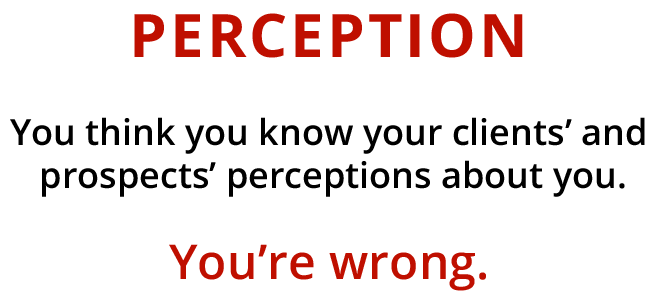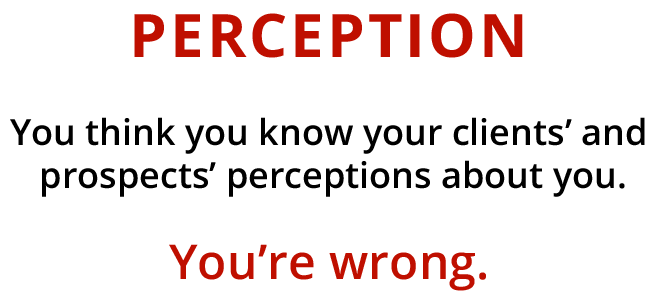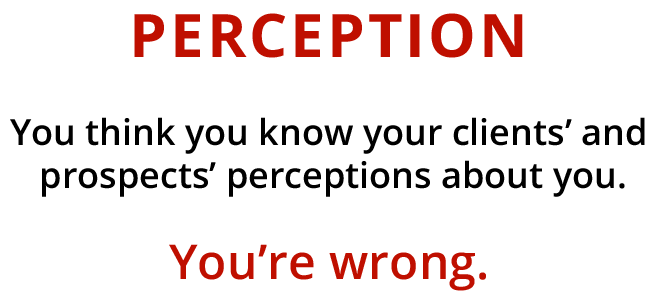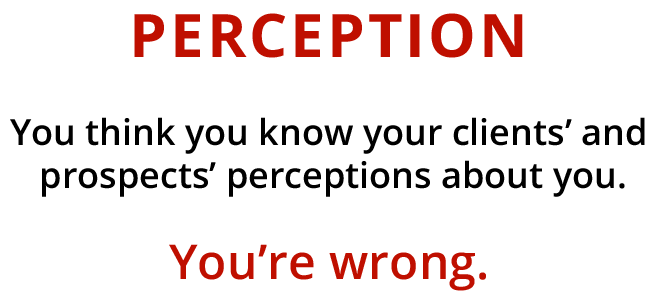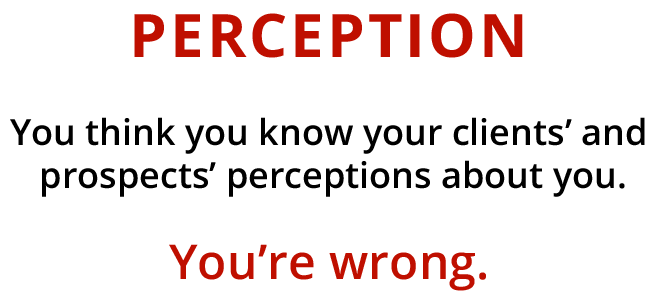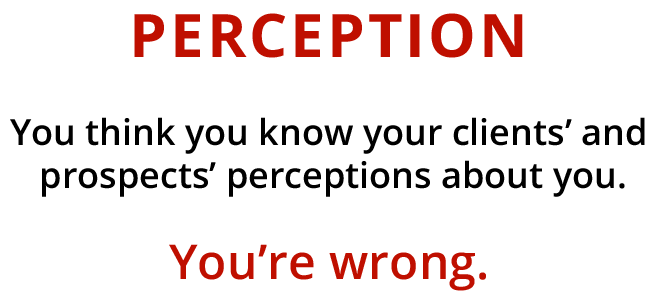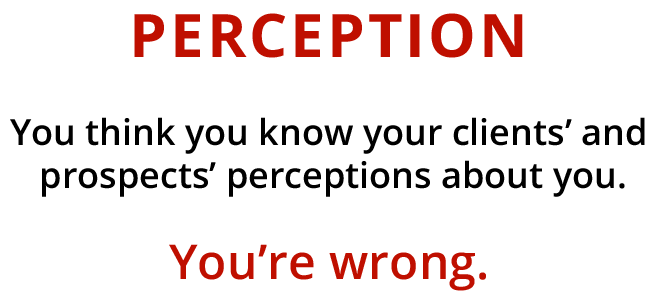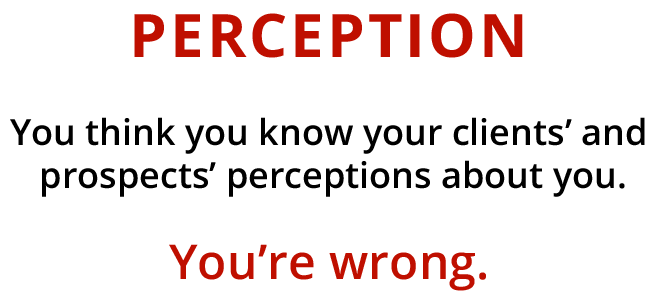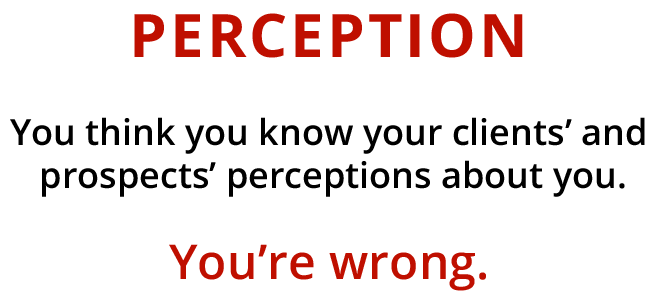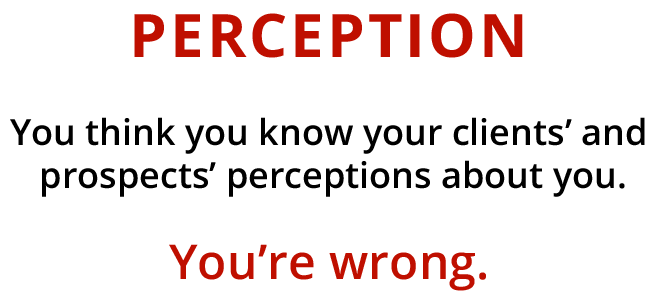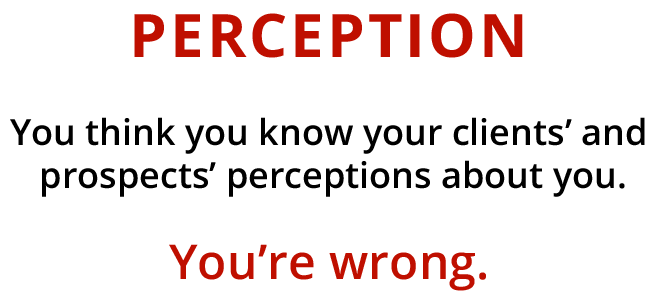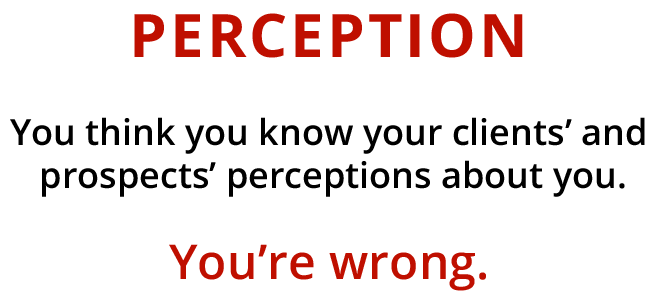 Whatever your product or service, the perceptions of your clients and prospects are THE single most powerful predictors of your future.
But every provider must deal with the fact that clients don't tell you the perceptions that most influence their behavior. That means no matter how close it appears you are to a client, that individual is making assessments about you and your future in ways you don't know.
Customer satisfaction surveys won't uncover these issues. Asking customers to report what they have already experienced only tells you about the past. To expand business and to create loyalty, The Penny Group focuses on the future, uncovering those specific actions that will ensure you become each client's "provider of choice."
As psychologists, The Penny Group not only uncovers the most important perceptions from your clients and prospects; we also teach you how to apply those insights to deepen relationships and to expand sales. We then measure the results with you.
For more than 25 years The Penny Group has proven that we dramatically increase your sales and retention. Consider our partial client list and how we're different.
How we're different:
If you've seen the mention of "a survey" generate groans of "Not another one!" from your team and your clients, you're not alone.
But both groups experience the Penny Process as completely different.
There are at least 5 key reasons why: